Label Checker is a bespoke AI label review and compliance framework. It helps multinational organisations check labels with brand rules and international regulations in multiple languages. Label Checker uses sophisticated algorithms to check label images, logos, sizing and text.
Label Checker helps:
Legal teams responsible for label review and compliance.
Label design teams.
Product teams working with labels.
Benefits
Comply with rules and standards
Consistent framework and remove subjectivity.
Reduce image review process time by 75%.
Reduce wasted label design and production spend.
How does it work?
Label Checker reviews brand and regulatory rules provided by our clients. These could include text sizing, specific logos and images, ingredients, allergens, etc. We design simple user interfaces so that it is easy to upload and review labels. Our web based solution brings together a suite of translation, natural language processing, computer vision and classification algorithms. It has been built to scale using a micro-services design with containers to facilitate a fast production ready AI service.

Label rules checking example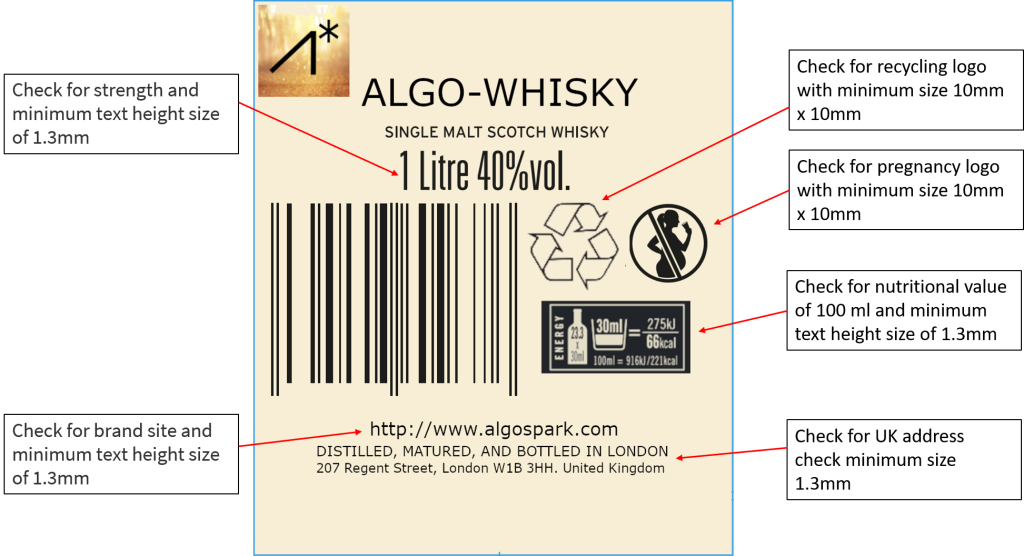 See demonstrator: